About
LEAVING LAS VEGAS? Not A Chance!
Customer Support and Commitment To Excellence!
Growing up in Las Vegas as a family owned and locally operated company, we understand how important it is to have your own private oasis in your backyard. The summers are hot, and the days seem longer. So why not spend your summers hanging by your new pool with your family and friends swimming and making memories! Or even spending the winter nights relaxing in your own spa next to your custom fire features! We are here to make those dreams come true.

We pride ourselves on the beautiful pools and backyards we create. Your backyard is a blank canvas and if you dream it, we can build it. We will even go above and beyond to compliment your pool with water features, BBQs, fire-pits, landscaping, you name it! We work with you every step of the way to help bring your vision to life. With our knowledge and hard work and dedication, we will make sure that you have never been happier. You can trust Pools R Us to build your dream swimming pool today.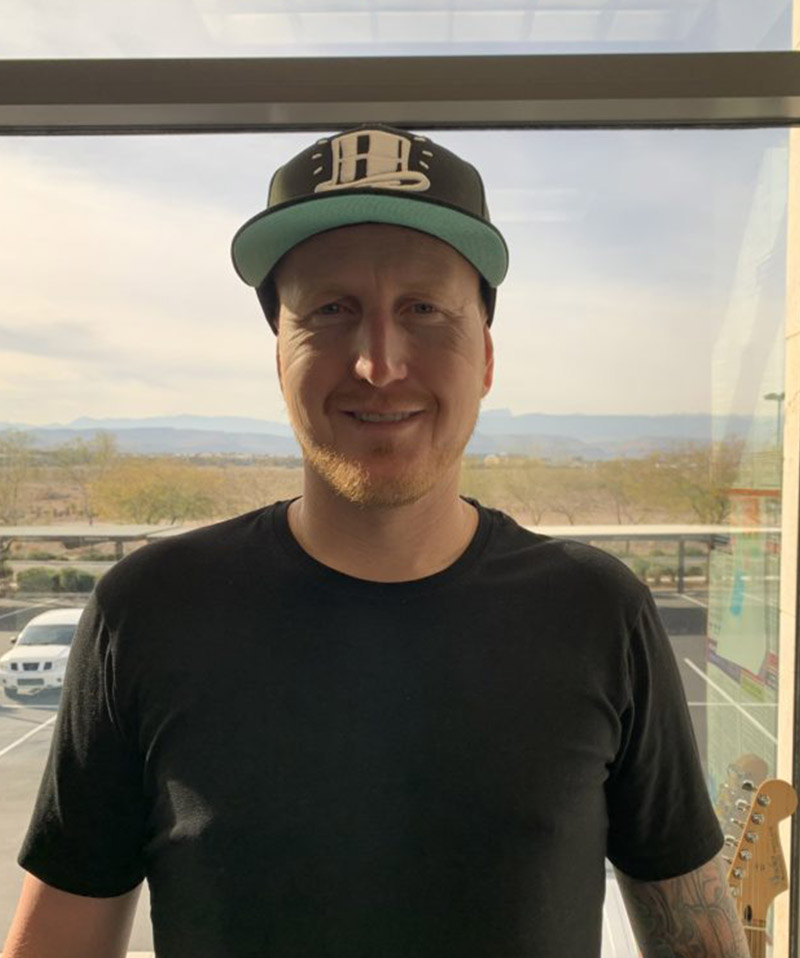 Greg Tribble
OWNER/OPERATOR
It's our home too. We grew up here, and watched as the city sprawled out over the desert. We've seen the ups and downs, the good, the bad, and yes at times the ugly. But one thing that never changed was the resilience of the locals who call Vegas home. You've got to have stamina and nerve to make it here in the desert.

As a toddler, moving to this city didn't impact me much. But now, as I see my own children developing into little people, I realize that Vegas was the right place all along. There were some tough years here as a teenager in a town with too much nightlife and not enough baseball. And then there were better years, following in my mom's footsteps as an entrepreneur.

Remember the quote, "If you build it they will come," from the movie Field of Dreams? That was always true about this place. From off-Strip gambling parlors to skyscraper casinos, and Good Springs mining to ski lifts and weddings up on Mount Charleston – people just liked the fun – and taking a chance on a different kind of life.

Then the bottom fell out of the real estate market in 2008-2009, and businesses closed, employees were forced to cut their hours, visitors vacationed closer to home, and foreclosures dotted every street in town.

And yet, here we are at the end of 2017. As our eyes sweep over the once sparsely populated valley, at all the new homes and businesses built since then, it's fairly obvious that hope springs eternal in Las Vegas! So, why would you leave?
The Pools R Us Crew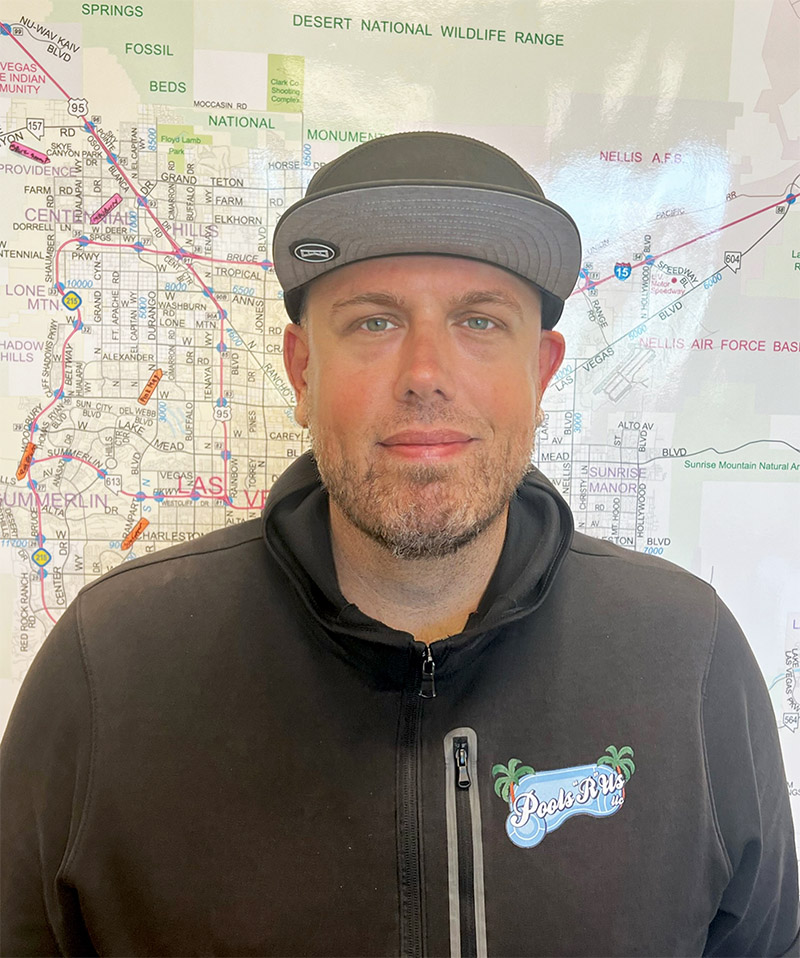 Benjamin
SALES MANAGER/DESIGNER
Ben, a New York native, has been working for Pools R Us for the last six years. He moved to Las Vegas 17 years ago and brought his strong customer service skills with him. Ben is determined to design the perfect pool every time and leaves every customer with their dream backyard.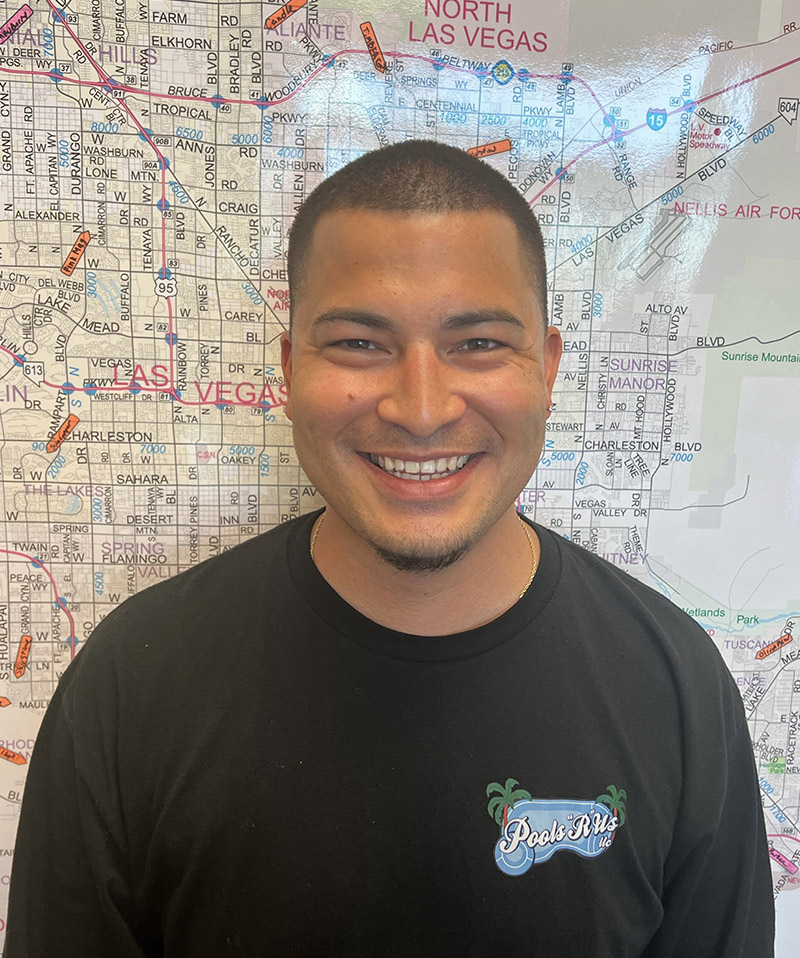 Clay
SALES/LEAD DESIGNER
Clay is a specialist from North Carolina and has lived in Las Vegas for the last 15 plus years. He has been working with Pools R Us for the last 10 years. Clay originally started on the service side and eventually moved to designing dream pools around the Las Vegas Valley.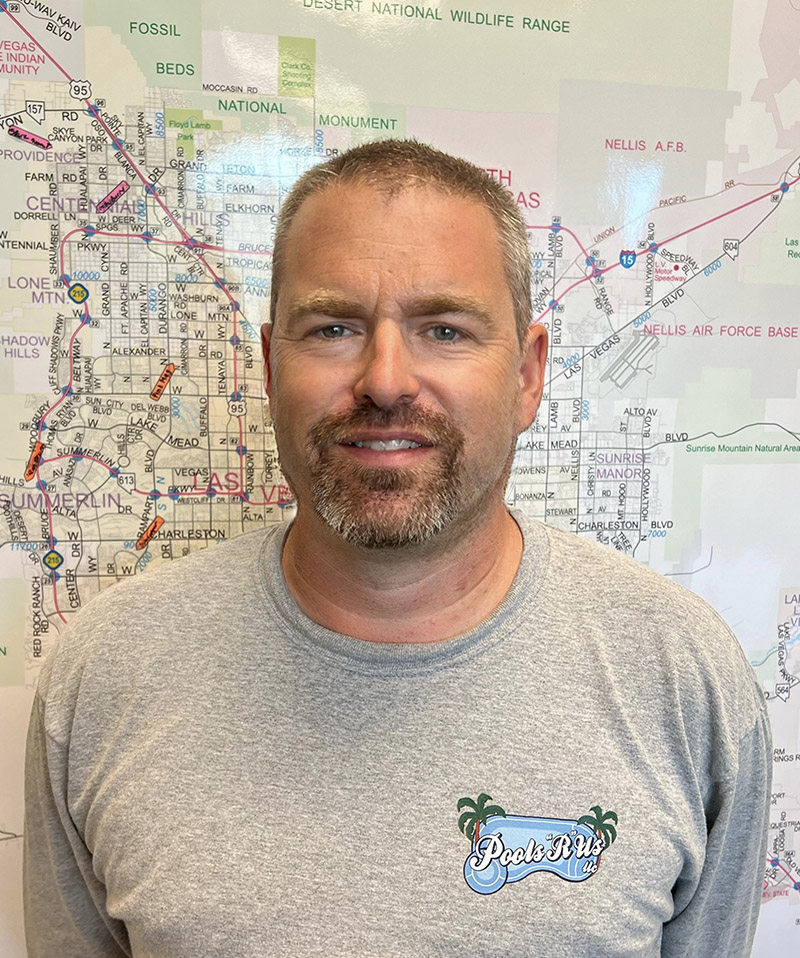 Butch
SALES/RENOVATIONS
Butch is the newest addition to the team. Originally from Chicago, he moved to Las Vegas a few years ago and has quickly impressed us with his eye for designing and renovating pools.