Services
Pool Exports
Why Hire Us?
01. It takes a professional

As it goes with most things in life, it's beneficial to delegate those 'out of your wheelhouse" tasks to people who do it for a living; they're licensed, educated, anvd it leaves time for you relax and enjoy your downtime! That said, there are more reasons than expertise and mere convenience to consider, so let's look at a few.
02. Close attention matters

There's a lot more involved here than you think. Your backyard has special needs of its own – which if left unattended will absolutely cause deterioration and disrepair. Having just the right chemical balance, a professionally cleaned pool and spa, and regularly serviced equipment will not only ensure maximum use but also warranty protection and insurability.
03. An upgrade that lasts

And don't forget – your home's upkeep and visual appeal has the potential to increase or devalue its worth. If you decide to sell at some point, a beautiful and well-cared-for pool and spa is going to make the difference! You've either spent the money to add these features, or paid the price to own a home which included them. Obviously, you want them in top shape.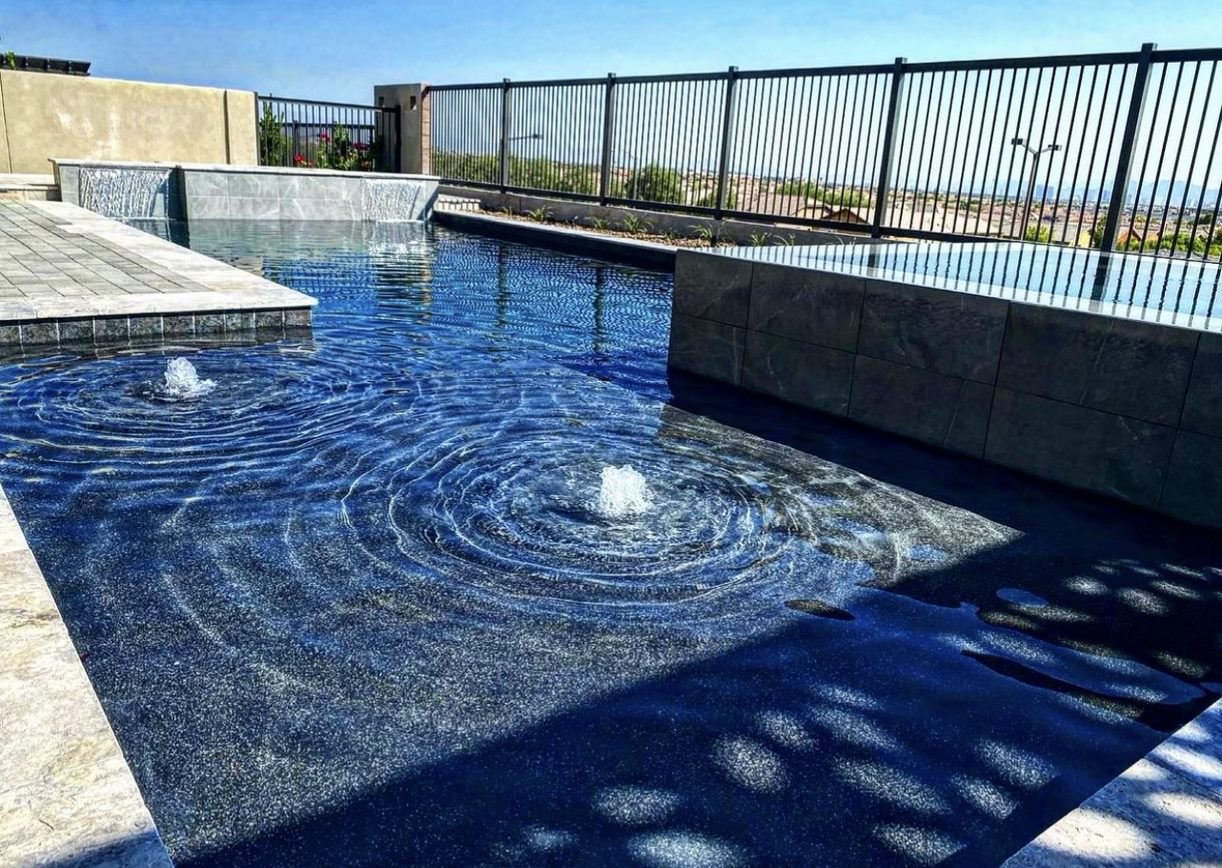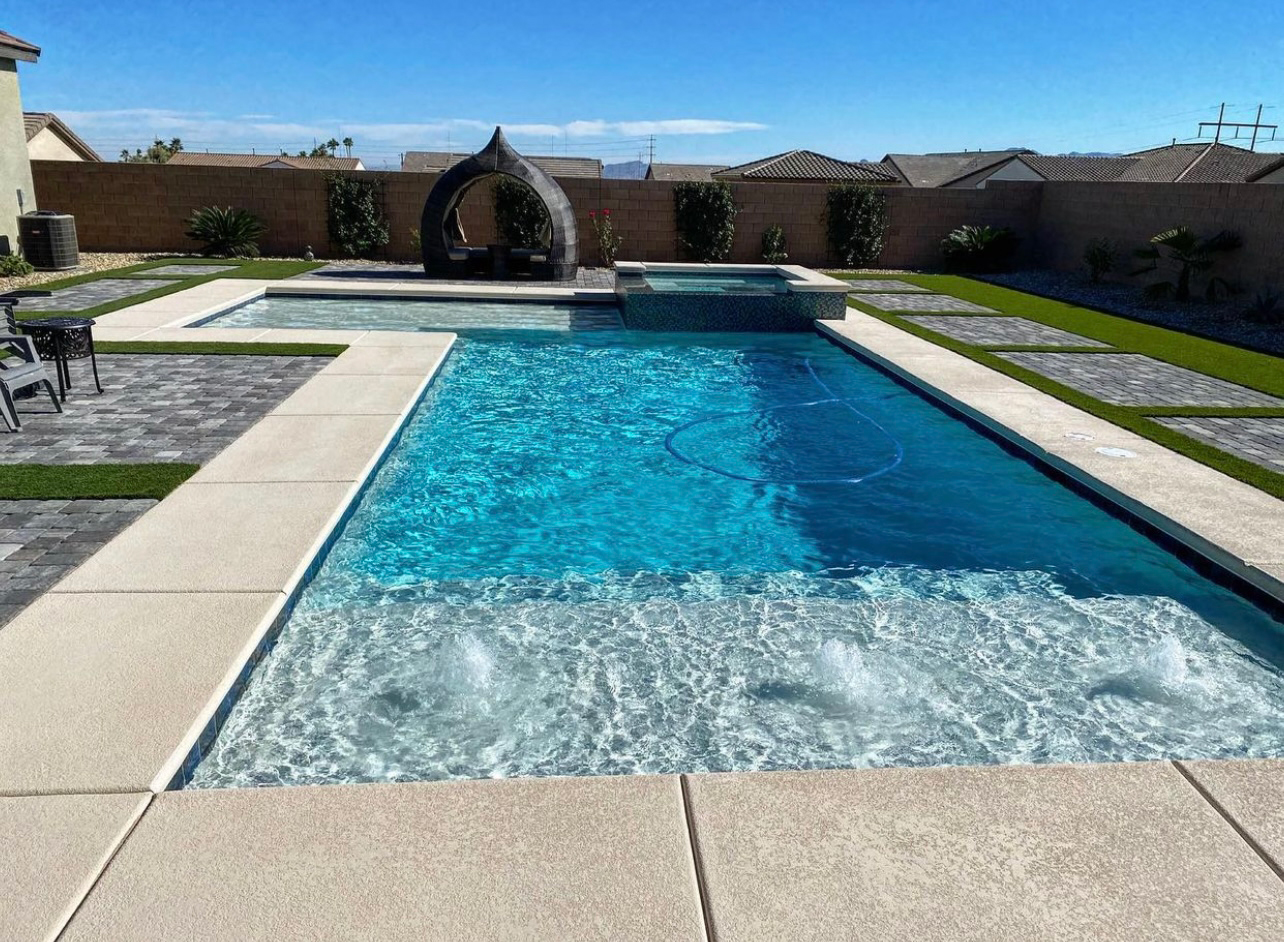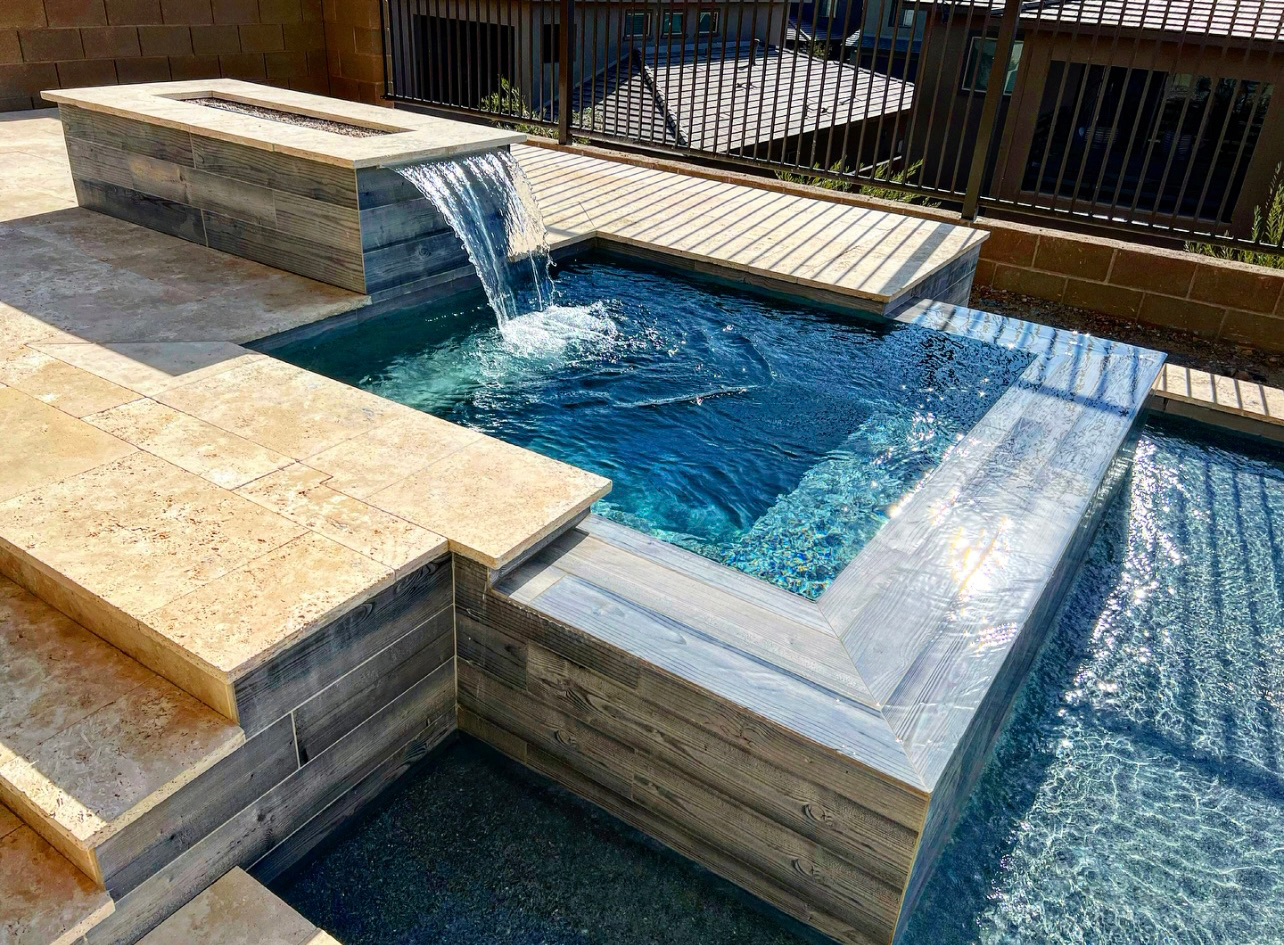 let's build your pool
See Your Dream Come to Life!
We make sure from start to finish – the job is done right!
Start your pool construction process by allowibg our designers to come up with the best layouts, features, and setup based off of your specific needs. Be worry free that the end result is going to be everythig you wish for and more!Preview above just some of the 3D designs we've completed for clients above.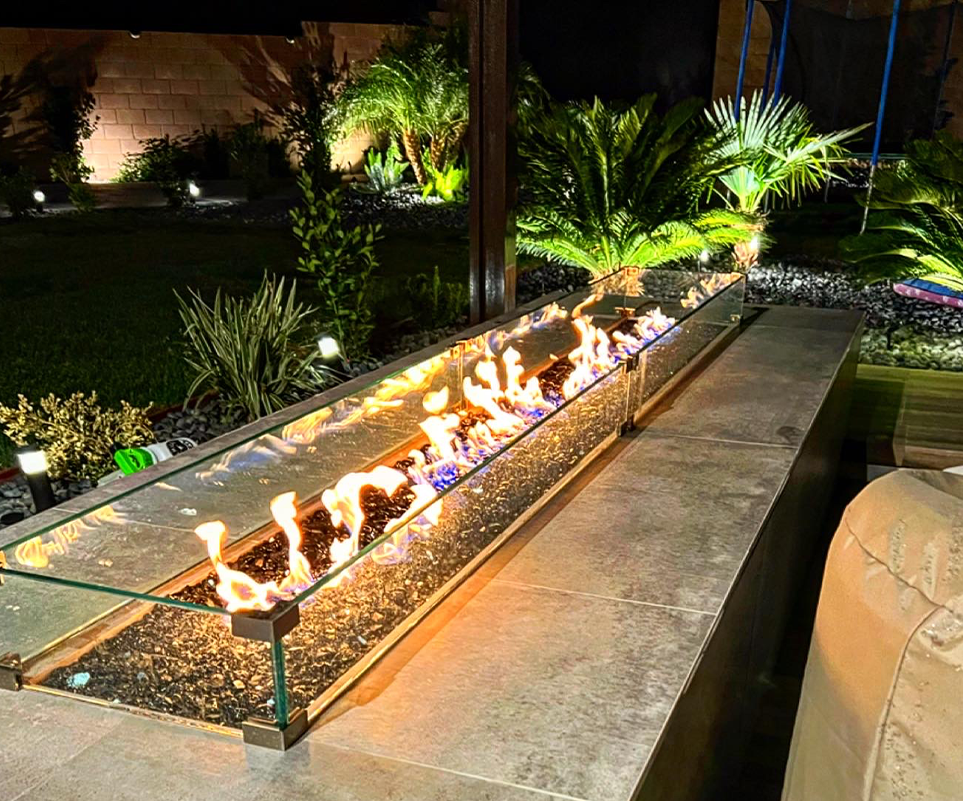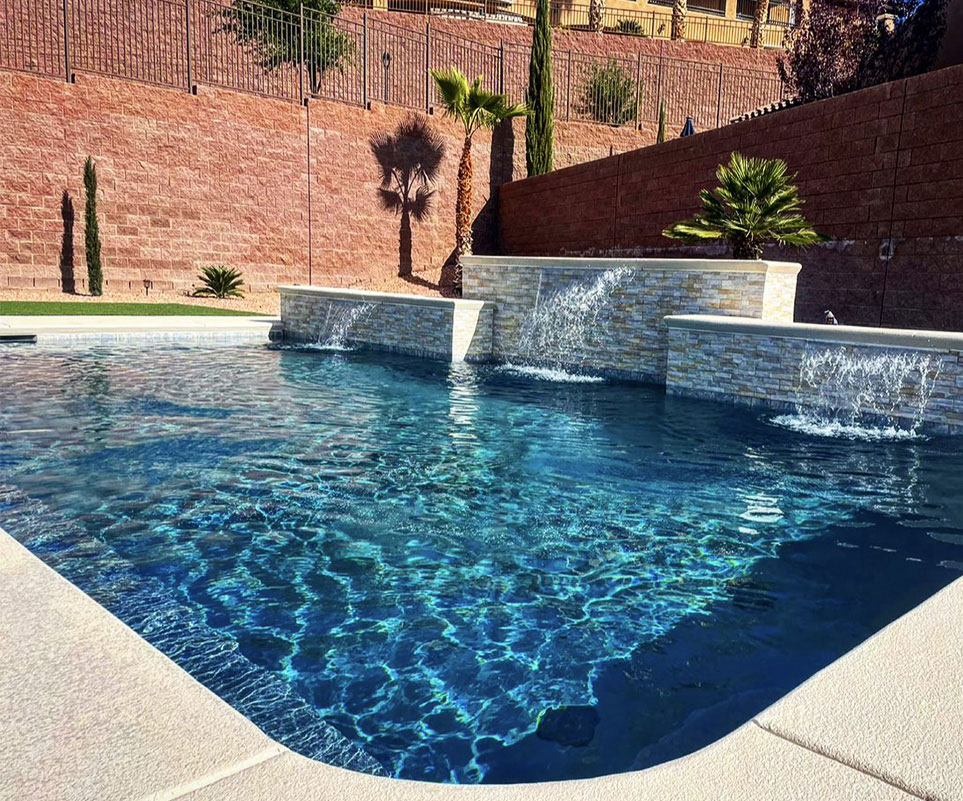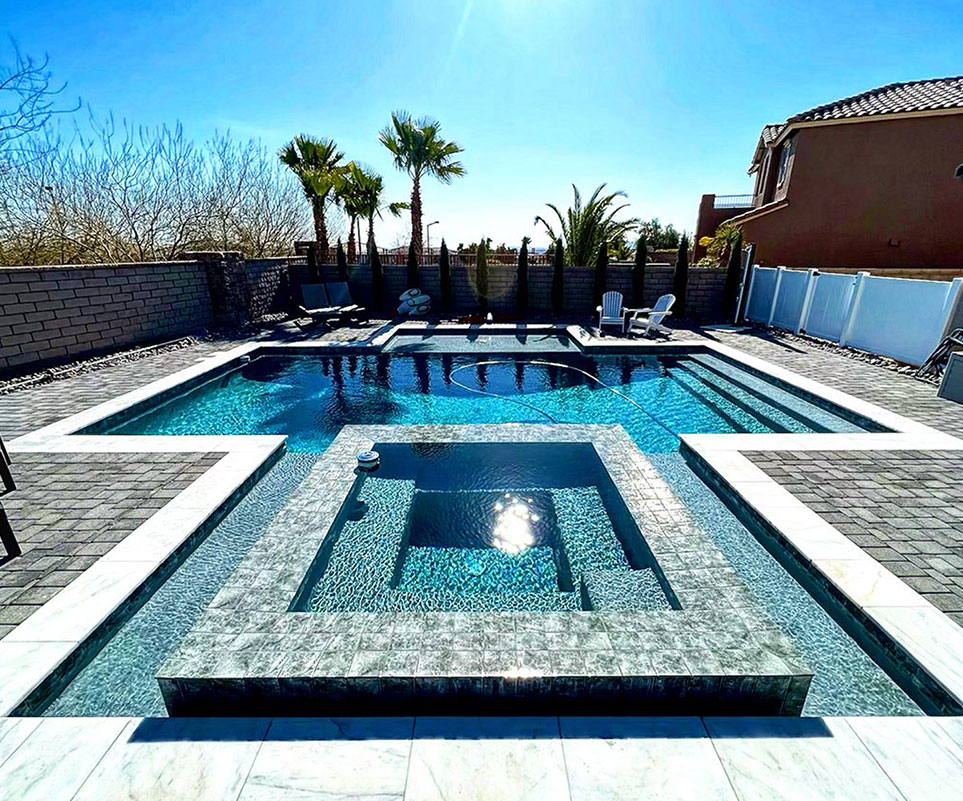 Service Features
We Build. You Swim
How would you like a cool grotto, family barbeque island or a wet deck for the kids & a great place for your chaise lounge)? Only have a tiny yard? Try a Spool (pool/spa) or a Swim Spa for some fun and great exercise in a small space. What about handrails for seniors or physically challenged users?
Kool Decking is still a great idea (it's been around since 1965). It's an attractive surface for decks, walkways, and patios; creating a textured colored cement surface as strong as the concrete at its base. A great choice for the desert!
Check out just some of these special features we offer:
pools & spas
renovations
landscaping
fireplaces
patio covers
kitchens
spools
slides
waterfalls
and more!
Financing
We Offer Financial Options
If you would like to finance the project, we can recommend financial pool consultant, Lyon Financial, for a positive experience.
See if you qualify:
Companies we work with